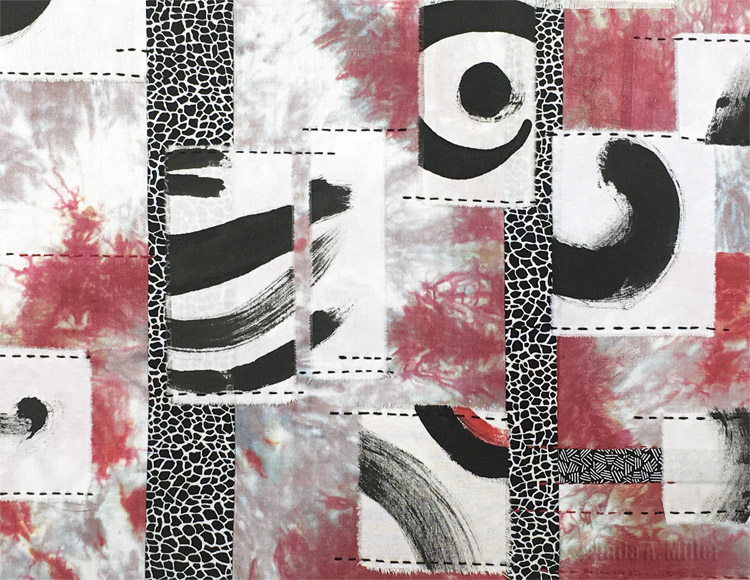 An Emergent Series
October 12, 2020 by Linda A. Miller
---
I have been working on a new series titled Dis-Integration. The meaning of disintegration: to break into small parts; loss of unity or integrity. Integration is to combine or form into a whole. These pieces are related to themes of unraveling and deconstruction that have been showing up in my recent work. I see it as an expressive reflection of both personal transitions, and of those evident in our social and climate stressed world. In the unraveling there is new wisdom and strength to be found as things reintegrate anew.
For the basic process of the series, I paired my hand dyed fabrics with ink work. Some of the pieces included recycled remnants of free form calligraphy left over from other projects. I painted ink lines on cloth and rice paper for others. Hand embroidery was a unifying element on all of the textiles. For those who are familiar with my work, this is a favorite technique. It is a contemplative part of the art making.
Dis-Integration was a part of the Creative Strength Training members virtual exhibit in October 2020.
I hope you enjoy what I share!
---
Tags:
creative process
,
Dis-Integration
,
dye
,
embroidery
,
ink
---
---