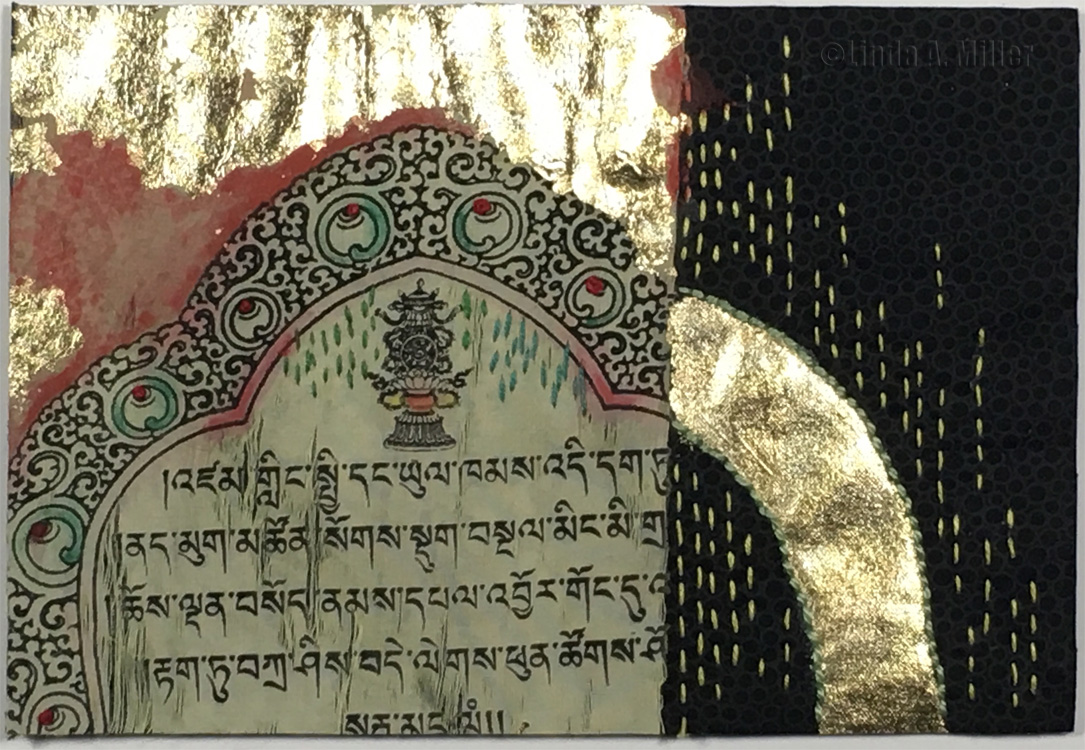 Reflections
December 17, 2018 by Linda A. Miller
---
Walk around feeling like a leaf

Know that you could tumble at any second

Then decide what to do with your time.

~Naomi Shihab Nye, excerpt "The Art of Disappearing"
This year has been a time of stepping back, doing less in order to bring some renewal during a transition. I have continued my stitch meditations begun last March at the start of Creative Strength Training. What a journey! I have appreciated and learned much with the writing, exploring archetypes and playing with numerous mediums over the course of the 10 months. Over and over I returned to stitch meditations. They have been unexpected treasures of discovery… about color, process, texture, sensibility.
I am seriously considering taking CST again in 2019.  I highly recommend it.
I am also sharing photos of student artwork from the Threads of Aspiration workshop that I taught in November.  A lovely afternoon spent with a delightful group.  Thanks to all for participating!
Have a wonderful Holiday season! See you in the new year.
---
Tags:
contemplative art
,
creative process
,
stitch meditation
,
teaching
,
workshops
---
---